CNFC In The News
Bettering the lives of the Aboriginal community and educating the non-Aboriginal community in cultural awareness since 1962
The Canadian Native Friendship Centre (CNFC) helps aboriginal newcomers in Edmonton with referral services, social events and recreational programs.
7/20/2015 | Continue Reading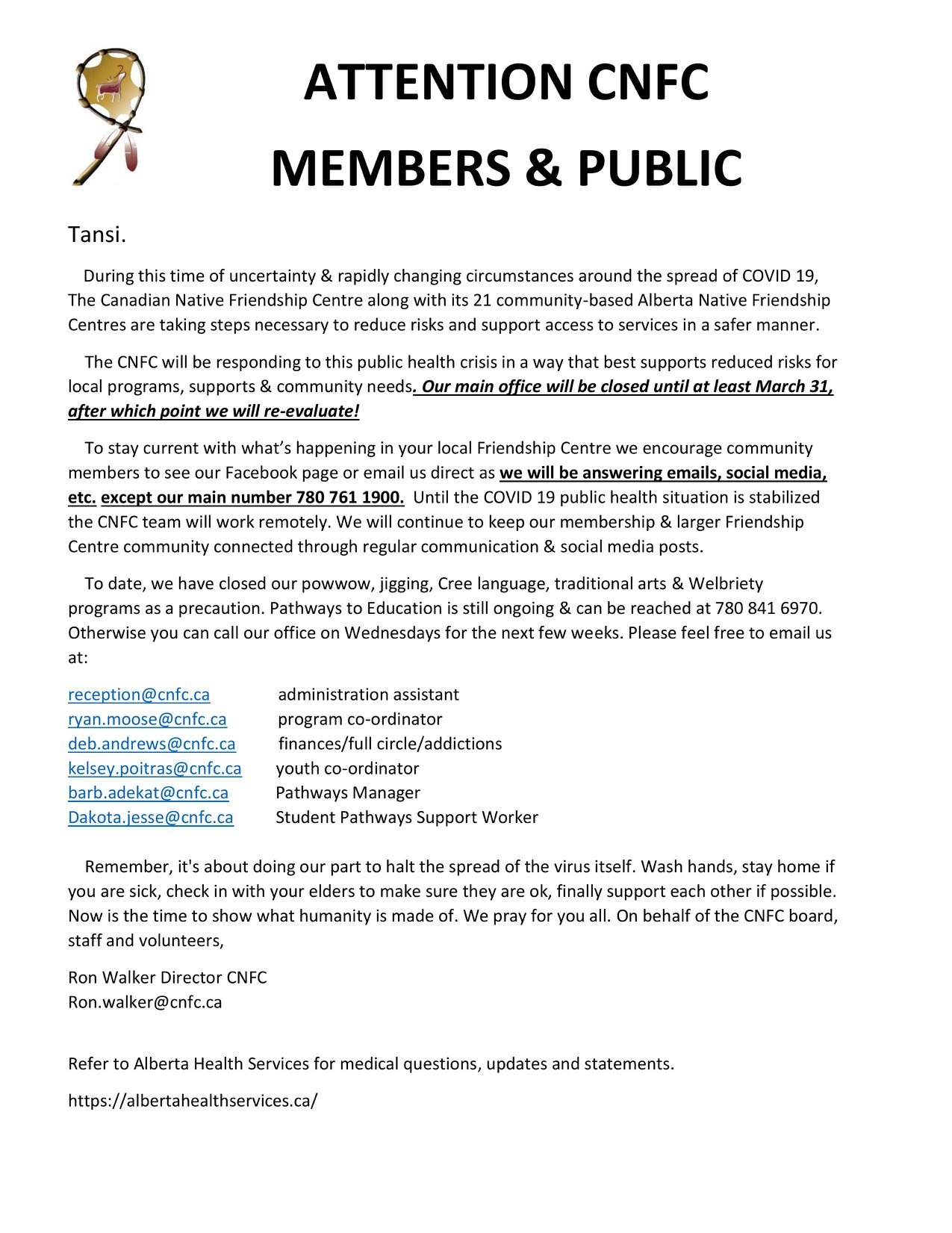 Become a Canadian Native Friendship Centre Member
The Canadian Native Friendship Centre's current memberships will run from April 01, 2019 to March 31, 2020.
Membership cost is $3.00 and will be waived to those who volunteer at one of our Bingo and/or other fundraising events. In order to vote at any General or Special Meeting, including the Annual General Meeting, membership must have been purchased 30 days in advance of the meeting. Annual General Meeting will be scheduled for June 2019, date to be confirmed.
The Canadian Native Friendship Centre
11728-95 Street, Edmonton, Alberta
---
Community Safety
Ending violence against Indigenous women and girls
Let people know that violence is not acceptable.
When someone tells you they have experienced violence, take it seriously.
Create an environment where everyone feels safe.
Recognize violence and stop it.
If you need help, keep asking until you get the help you need.
Let's recognize and support other people who are taking a stand to help others.
Stay alert and tuned into your surroundings.
Take ownership for our action and inaction.
Get someone home safely if he or she needs it.
Stand up to those who tell us it is not our business.
Upcoming Events
No Upcoming Events found.