Upcoming Events with CNFC
Home | Events
Make sure to check out Edmonton Indigenous Peoples Festival website: http://eipfestival.ca
Upcoming Events:
Bingo! We need Volunteers!!
We have bingo's booked for the following dates:

November 21 - evening
December 12 - evening
December 20 - evening

Please call Tracy at 780-270-1928 to confirm if you are able to volunteer on any of these dates.

Thank you for supporting the Canadian Native Friendship Centre.
* Please Note there are strict COVID protocols to ensure the safety of volunteers and participants*
~
HIV and Colonialism Workshop November 19, 2020 @ 1:30pm
To register go to: https://www.eventbrite.ca/e/hiv-and-colonialism-tickets-127943377085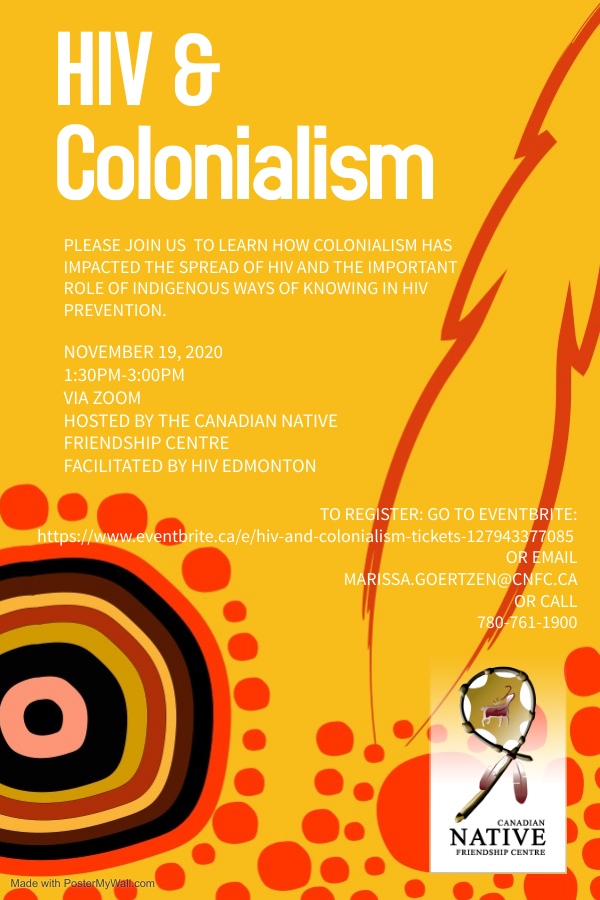 Upcoming Events
No Upcoming Events found.